Certification Audits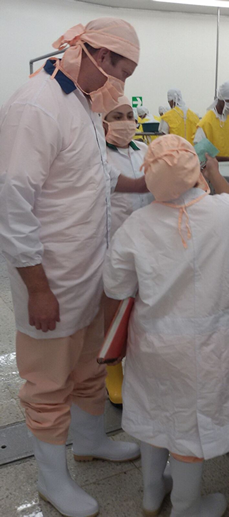 From water to the grocery store, virtually all stages of seafood production can be audited. Unlike most food safety consultants who claim to know something about all food processing operations, SQSA doesn't provide consultation to bakeries and candy producers. We have put together a team of consultants focused specifically on seafood production (wild and aquacultured), processing, wholesaling and distribution. It's SQSA's focused goal to help simplify all ends of seafood certification. We will tell you how much it will cost, what changes you will need to make, and how long it's going to take you to get certified. You can feel confident that your concerns will be addressed rapidly and professionally.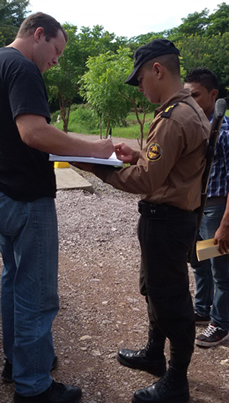 SQSA is not a Certification Body, but we are contracted by several CB's to audit operations against several accredited certification schemes. We are also contracted by clients to help prepare their operations for initial certification audits, or help train new staff members to maintain existing audit programs for upcoming audits.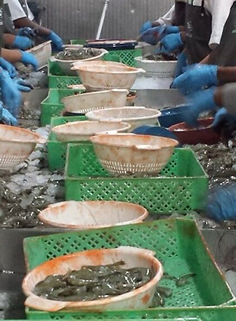 In the last 5 years, buyers have shifted purchasing specifications away from basic GMP audits, opting for more robust accredited certification standards. We often hear buyers saying "if you want to be member of the big boys club, you will have be certified under a Global Food Safety Initiative (GFSI) benchmarked program." This industry-wide commitment has increased the price of products, as the supply chain commits capital for staffing and infrastructure to meet the strict requirements of certification.
Overview of the Consultation Process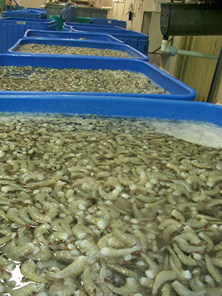 Market pressures in today's globalized economy's call for companies to maintain the most current product quality management systems. Operations are constantly updating these systems, and integrating with new technologies to remain competitive. Our team is experienced with new software programs that help seafood businesses implement certification requirements. SQSA is qualified to build and audit your QMS. Our involvement will provide the additional reassurance you need that the system you have adopted is a good fit for your unique seafood production environment.
---
Stage 1: Pre-Assessment and Document Audit
The first step in determining the level of consultation you need is by conducting a gap analysis against the compliance requirements of the standard. At this stage, SQSA requests that the applicant fills out an application, and starts requesting specific sets of documentation to verify that the applicant conforms to the standard.
The pre-assessment process weeds out the serious non-conformances so the client can start correcting their processes that will allow them to score well on their initial certification audit. It also identifies where specific training needs must be met.
We know that making a commitment to certification can cause many companies to question whether the label is worth the effort. SQSA works directly with all staff members, including senior management, to make sure questions are answered before moving forward. The pre-assessment addresses issues such as the content of internal auditing programs, the robustness of good management practices and sanitation controls, and the effectiveness of supplier approval process.
Some of the facilities, processes, and areas of compliance SQSA addresses during consultation include: Solid structures, grounds, water quality, and personal areas, receiving and warehousing facilities, and maintenance programs for equipment used throughout the facility.
SQSA's documentation audit includes a review of the facilities Hazard Analysis Critical Control Point (HACCP) and Pre-Requisite Programs. We walk through all seven steps of the facilities HACCP program and review the effectiveness of the team to make sure tasks are delegated properly.
We make sure that the client has properly assessed risk through their hazard analysis, that they have eliminated hazards or have controlled them to an acceptable level, and that they are using the proper monitoring and record keeping strategies to keep food safety hazards at bay. A thorough review of the facilities hazard analyses is conducted, along with the preventative measures for controlling potential hazards identified through risk assessment. We make sure that product flow conforms to the latest research and trends. We confirm critical limits and critical control points through monitoring records. We verify that corrective actions appropriately address hazards and correct process and product.
After a gap analysis has been conducted, SQSA begins drafting the facilities Program Manual (PM). The PM addresses all compliance points and acts as the facilities guidance in the interpretation and application of certification requirements. The PM walks practitioners through the standard and facility, section by section. We work closely with the client to make sure they are taking the appropriate action to implementing the guidance set forth in the PM.
As we get closer to finishing the PM, SQSA starts the process of working with the Certification Bodies (CB) to schedule your initial audit. We negotiate terms with the CB's, make sure they are up to date in the accreditation process, and assure the client that they are receiving the best deal possible.
Stage 2: Site Visit
This is one of the most crucial steps for the in SQSA's consultative process as we must have the opportunity to see that the PM is actually being implemented. Site visits normally last anywhere between 3-6 days, depending on the needs of the client. SQSA conducts a "mock audit" based on the standard. Our auditors have all been cleared to both perform audits and write programs, so receiving a mock audit from SQSA will greatly improve the clients success rate in becoming certified.
During the mock audit, all written programs are verified on site. SQSA conducts a review of solid structures, interior processing environments, plumbing, exterior grounds, and pest control operations. SQSA can also provide optional training materials in regards to the standard. We finish up with an exit interview and provide the client with a list of non-compliance issues along with the corrective actions that need to be addressed before scheduling the initial certification audit with a CB.
Stage 3: Continued Assurance
SQSA offers this optional stage especially for those clients seeking certification. Through our Continued Assurance program, we also provide phone and webinar based trainings/consultations. Our clients find that these consultations help with remaining compliant with standard, especially during surveillance audits. Through the annual CA program, SQSA also assists its clients with marketing materials and communicating certification status to the greater public.

.